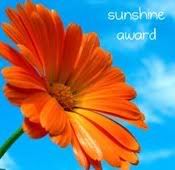 annd i have to say my favorite sunshine activity.
(doesn't this really fit with my blog?! hehe)
-my favorite thing would for sure have to be anything to do with swimming.
tubing, boating, tanning, jet skis, jumping into water from high places ect. (i wanna learn how to wakeboard this summer.)
oh my. just talking about it makes me start craving summer all over again!
i pass this amazing blog award to (drumroll please.)